Silo Restoration
Marietta Silos is the largest silo restoration company in the United States.
All
silo construction
types are subject to deterioration and potential collapse without a proper
inspection
schedule and ongoing
maintenance program
. We are the only firm in the country that can take care of every aspect of your silo. From design to
construction
, we leverage our decades of knowledge to create a streamlined process. Our restoration services include a variety of repair and maintenance techniques that extend the life of your silo at a fraction of the cost of new
silo construction
.
Marietta Silos has a rich history of restoring silos for over 100 years. Many
silo repairs
need design and engineering input. We boast restoration supervisors with more than 50 years of experience designing and building a restoration project right the first time. In any
silo restoration
, we always try to identify the root cause of the damage to the silo and to incorporate those findings into our rehabilitation and design procedure to prevent further deterioration.
Whether you have an emergency silo issue or a silo restoration that has been a long time coming, our experts have the experience and expertise to fix the problem for good. Our team is prepared to act quickly and offers emergency services to meet all of your silo needs.
Learn more about Steel and Concrete Silo Restoration from Mr. Silo.
No matter your stored material, Marietta Silos can help with your restoration needs. We have extensive experience with steel and concrete silo restoration. Some common silo restoration types are listed below, though our expertise spans even further.
Structural Silo Restoration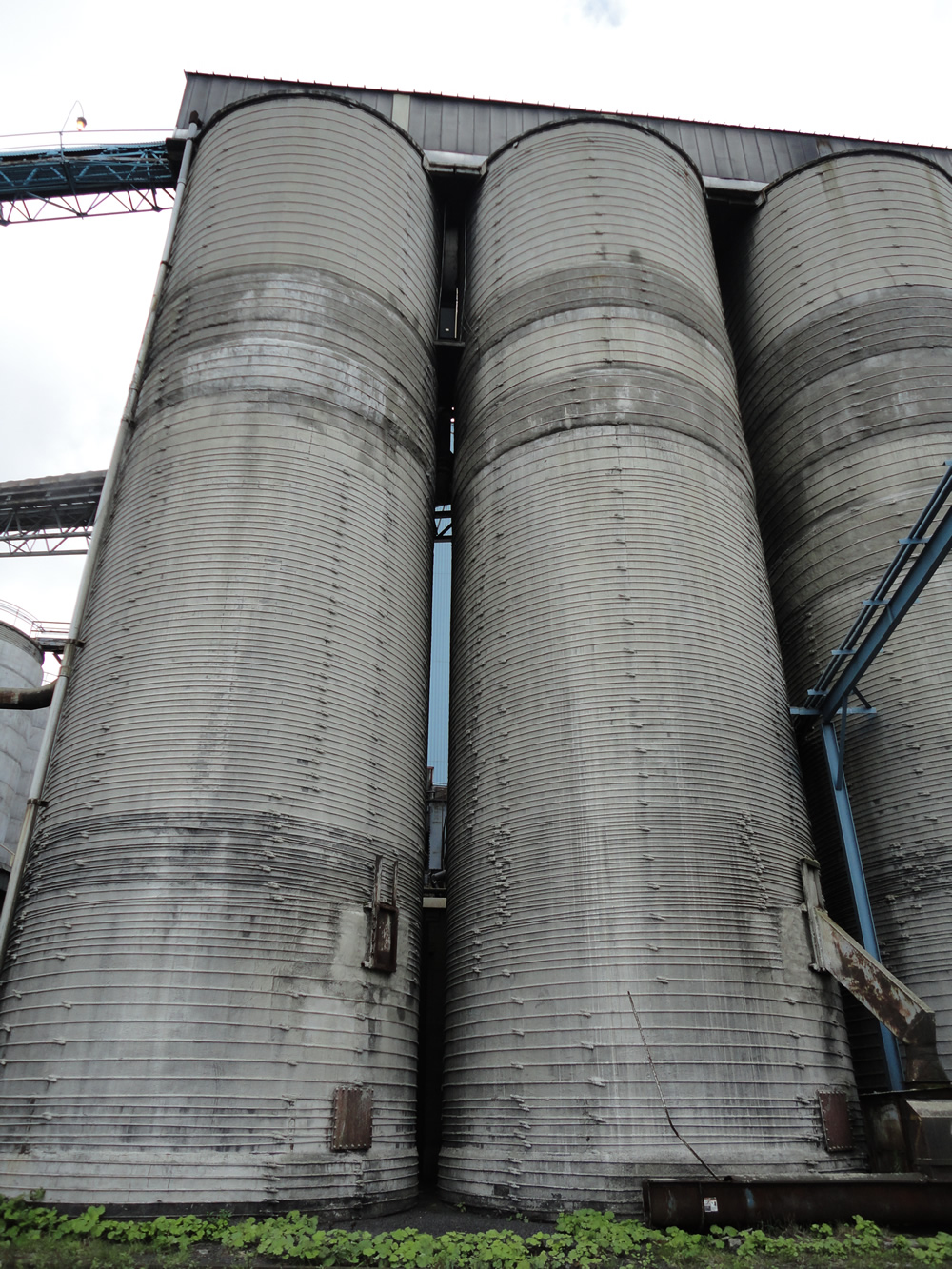 Structurally unsound silos jeopardize the safety of your stored materials. Whatever your silo restoration or modification needs, Marietta Silos is ready to help.
We perform services for facilities storing bulk materials such as borax, carbon, black cement, clay, clinker coal, fly ash, foundry sand, grain products, gypsum, lime, palletized fly ash, salt, soda ash, and more. No matter what type of structure you have or the material stored, consider Marietta Silos to solve your silo's structural problems.
Marietta Silos has more experience in silo restoration than any other company in the United States. If you have known or suspected problems, contact us for efficient, cost-effective solutions.
Composite Fiber Reinforcement
Marietta Silos is a certified installation contractor for the Wabo® Composite System. This system uses composite fiber reinforcements to strengthen existing concrete and masonry structures for a variety of applications. Available materials used include standard and vapor permeable resins and specialized fibers with low conductivity, chemical, and impact resistance that may be mounted on or near the surface of the structure with no heavy equipment needed.
Concrete Cracking, Spalling, and Delamination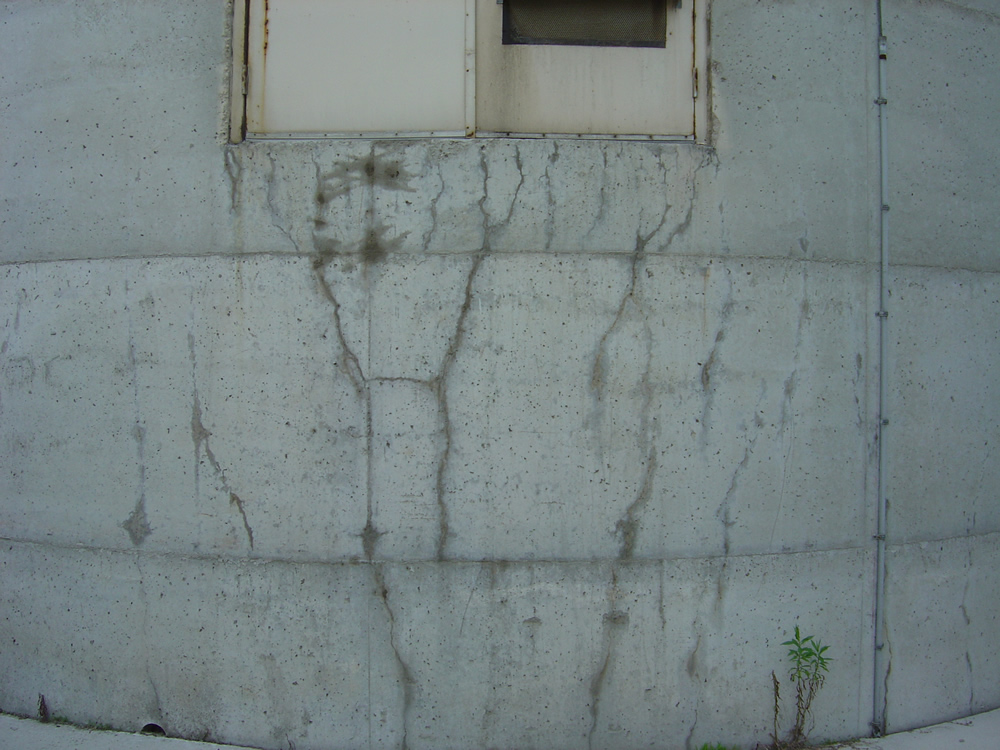 When restoring concrete damage like cracking, spalling, and delamination, the root cause of the damage needs to be identified. Marietta Silos has the skills and experience necessary to restore concrete and prevent further deterioration. Through our A.I. Supplemental Inspection, we can perform faster, more accurate crack and exterior defect mapping and track changes overtime.
Dismantling
If your silo needs to be dismantled, Marietta Silos offers the latest demolition techniques to ensure a safe and economical work site.
Shotcrete-Gunite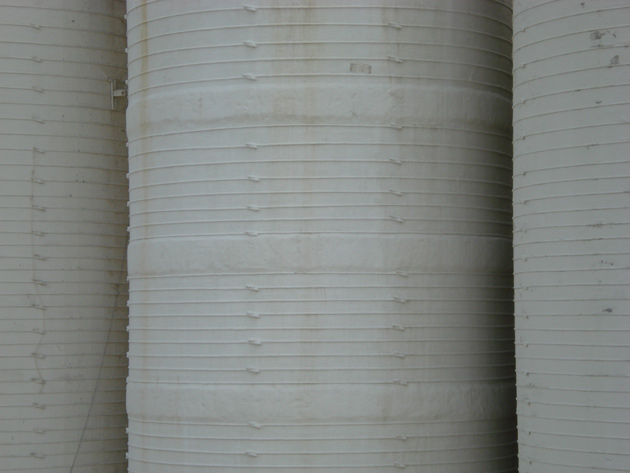 Gunite is a mixture of sand, cement, and water, which is applied with air pressure. Not only is it as strong as poured concrete, but it is also very resistant to weather and chemicals and bonds 100% to well-cleaned concrete. The satisfactory application of gunite is not for the layman. Fortunately, Marietta Silos has the experience necessary to complete the job to your satisfaction.
Silo and Tank Liners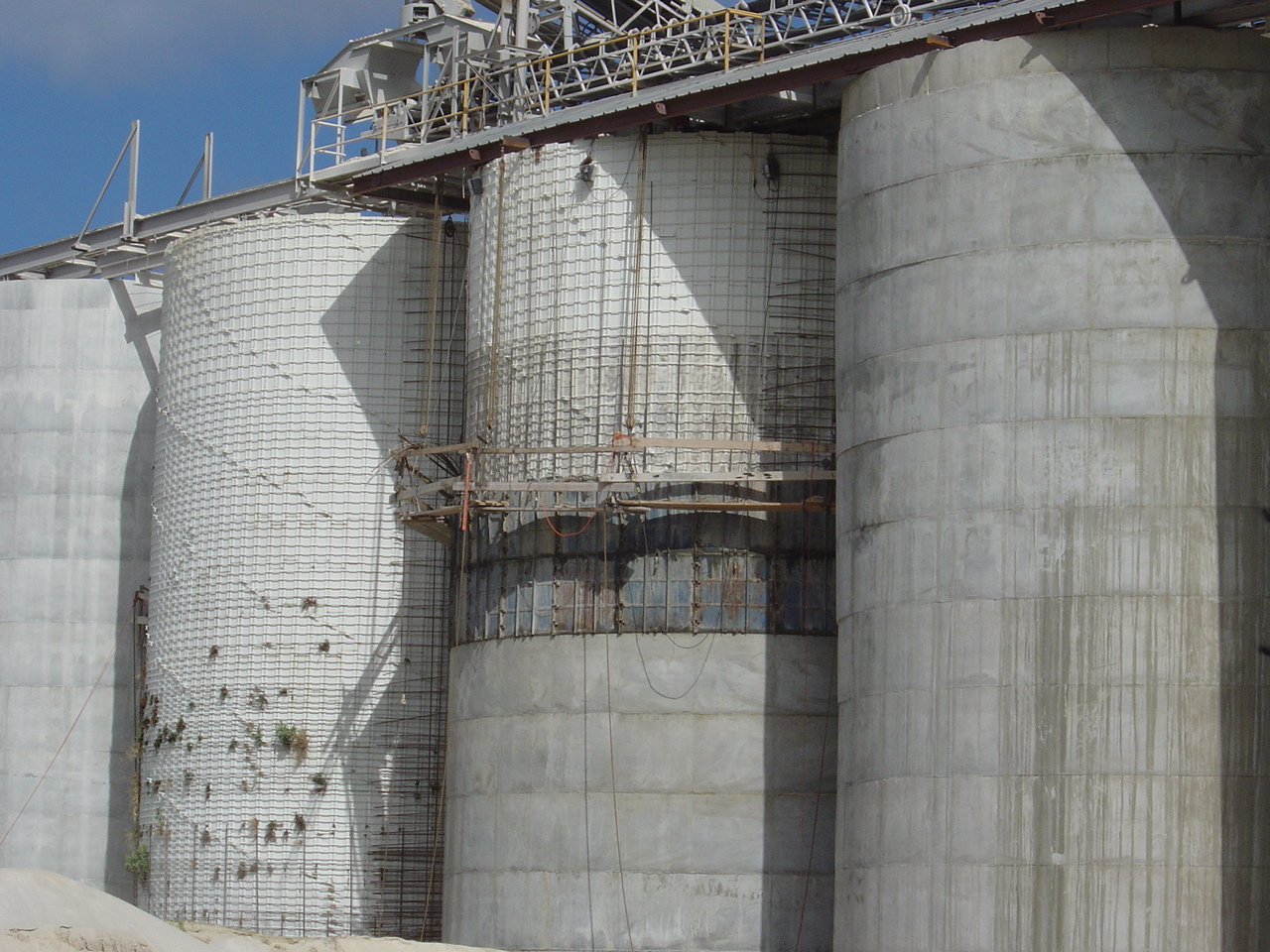 Marietta Silos believes it is important that you have options every step of the way and silo and tank liners are no different. Silo liners can help restore the structural integrity of your silo, seal walls and floors from leaking materials and prevent material contamination. We offer liners in several varieties, including concrete, steel, stainless steel, epoxy, PVC and waterproof coatings.
Silo Design Conversion
Silos that have been repurposed to store a different bulk material may need remediation to handle a heavier stored material as these can increase the loads placed on internal components, including walls and cones. Without remediation, the increased load coupled with pressure or vacuum loading and unloading strain a silo and can lead to silo failure.
Silo Discharge Cones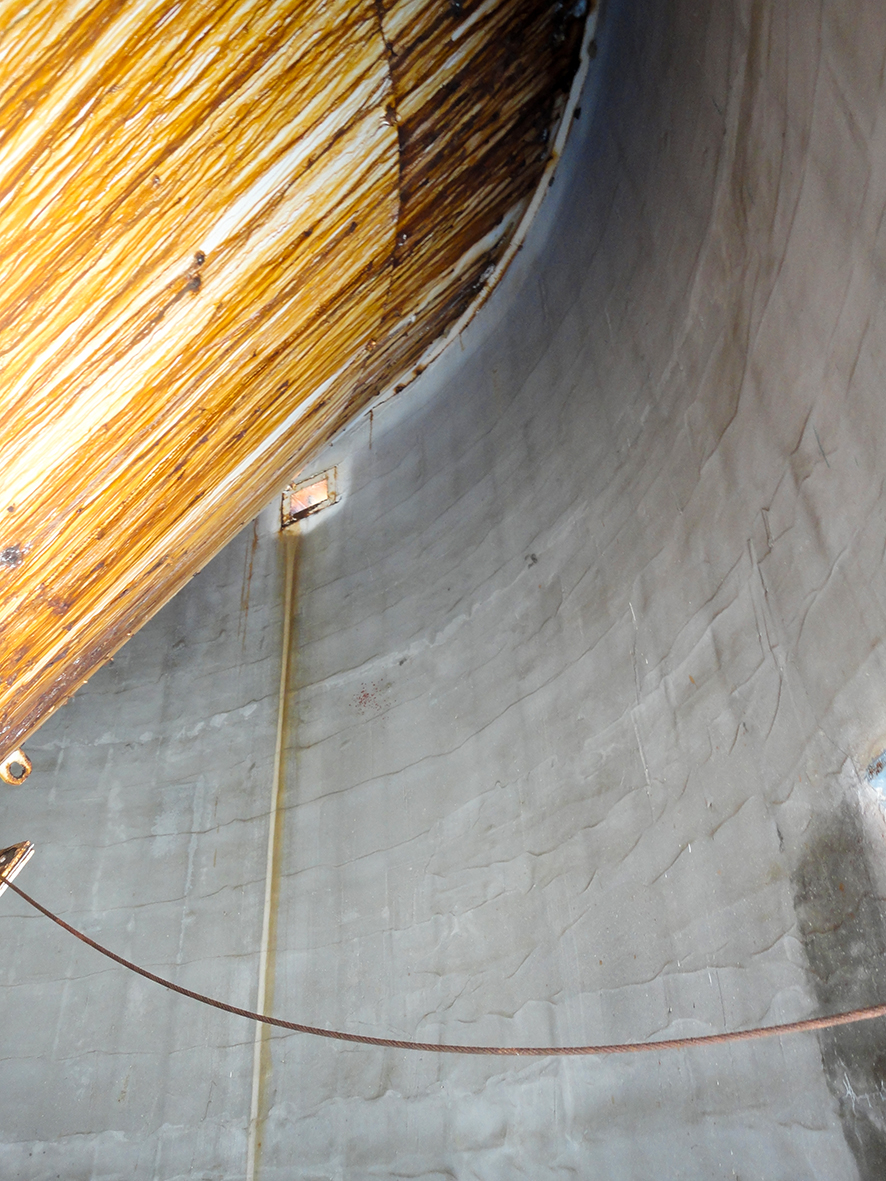 Silos that were constructed with outdated design methods, like steel suspended cones, carry a high failure rate. When suspended cones collapse, they can cause complete silo failure. Silos with suspended cone designs should be remediated as soon as possible to prevent failure.
Silo Post-Tensioning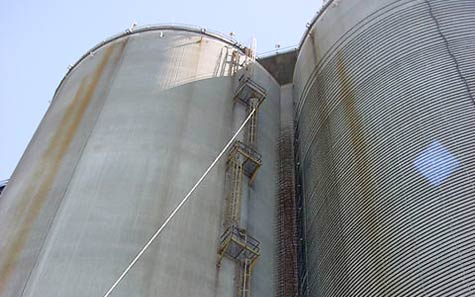 Vertical silo spalling, cracking or wall separation due to overstress of the horizontal reinforcing are the main symptoms repaired with post-tensioning—a very common problem. To solve this issue, Marietta Silos will install high-strength post-tensioning strands around the wall exterior. These strands can replace all of the original steel reinforcing and, assuming the concrete is still sound. The silo can be returned to its actual load capacity economically. Marietta Silos uses a variety of techniques to replace, restoration or modify your silo roof so it can continue to meet your needs.
Silo Rehooping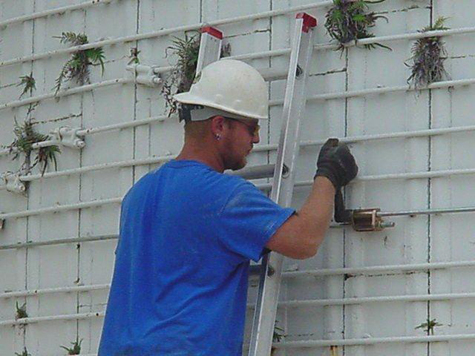 Marietta Silos has vast experience in rehooping
concrete stave silos
, whether they store foundry sand, lime, clay, cement, grain products or adapted for industry use. Older stave silos often have hoops that are corroded, damaged or missing altogether. To maintain the structural integrity of the silo, removing unsound hoops or replacing hoops with a full complement of new steel hoops may be necessary. If only a few hoops need to be restored or replaced, Marietta Silos can do that too. Rehooping can ensure your older stave silos regain or maintain their full storage capacity. A special waterproof coating may be applied after rehooping to ensure the long-term durability of the hoops.
Roof Beam and Beam Pocket
The roof slab is supported by internal roof beams that rest inside beam pockets. Spalling concrete around the beam pocket indicates a weakening of the concrete. If not restored, the pocket will no longer be able to support the roof beam and the silo roof will collapse.
Silo Roof Restoration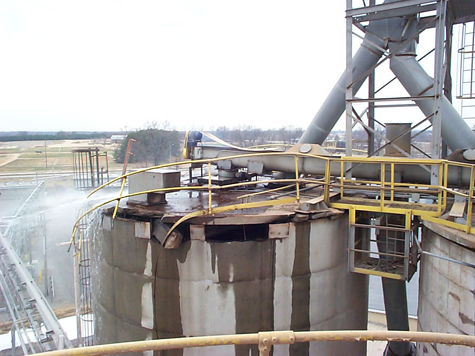 As with any structure, the roof of the silo generally receives the brunt of physical and environmental abuse. Proper roof maintenance is needed to keep the materials within the silo safe and dry. Roofs are subject to abuse from overfilling, explosions and overloading, as well as environmental abuse.
Steel Silo Restoration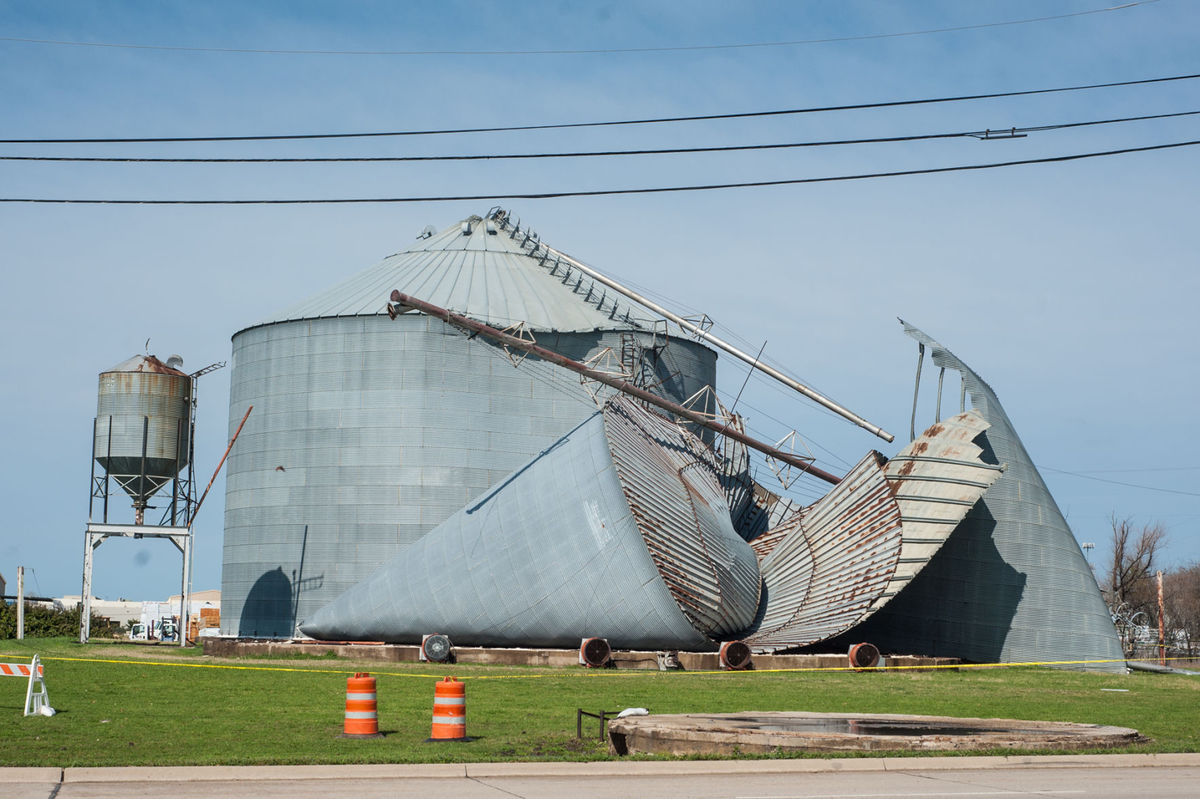 Steel silo repairs typically involve cutting out and replacing worn or corroded portions of a silo and relining damaged silo sections. Marietta Silos handles the full design and
engineering
of steel silo restoration, with safety as our priority. Our experienced engineers understand your unique loading and load path requirements based on your silo type and stored material. We take loads on your silo and cone into account during every project, so you don't experience a silo failure.
Wall Bulging and Failure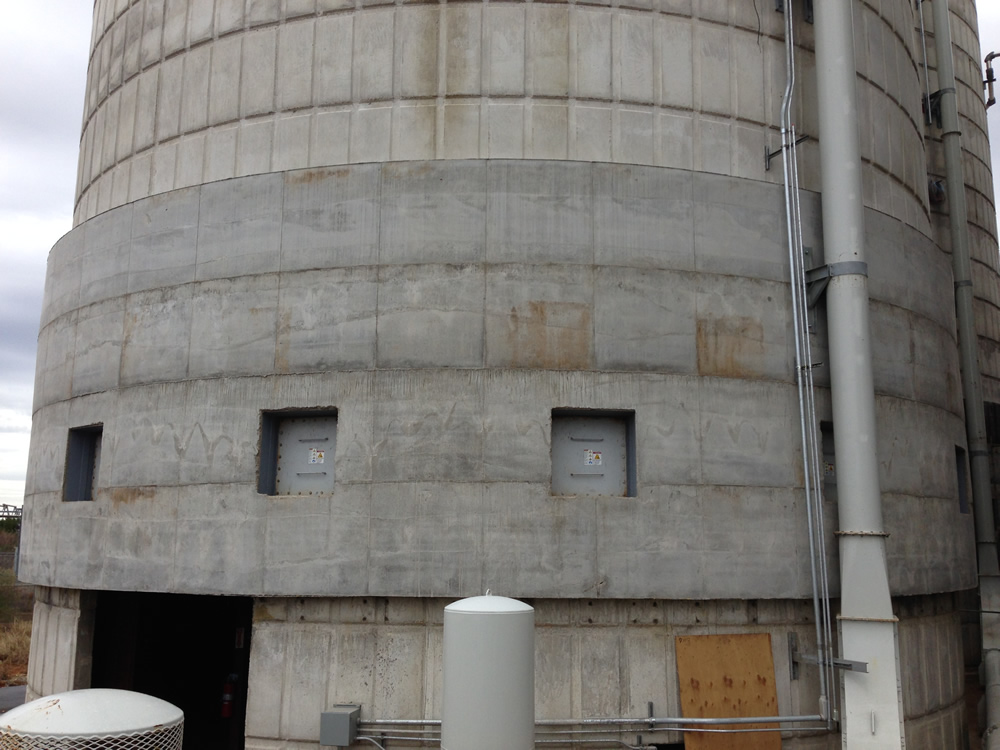 Visible bowing of silo walls indicates a serious issue that can lead to wall collapse. Silos that were not purpose-built commonly experience bowing walls due to the added stressors they face in an industrial application. Bulging walls or bowing can also be caused by symmetric flow that increases pressure along the wall. Regardless of the cause, bowing or bulging walls can quickly lead to wall failure and silo collapse.
Proactive silo inspection and maintenance improves safety and cuts product losses.
Concrete silos are used to store a variety of materials in energy, industrial and agricultural installations. Because concrete offers numerous advantages over steel in silo design and
construction
, concrete silos require minimal maintenance to sustain overall function. Predictive maintenance, however, is a critical factor in total life-cycle costs. A continuous
silo inspection
program supported by a proper preventive maintenance schedule will uncover inconspicuous wear or damage that compromise structural integrity, lead to unsafe working conditions and reduce silo utility value.
All
silo construction
types are subject to deterioration and potential collapse without a proper
inspection
schedule and ongoing maintenance program. Like any construction material, concrete and steel are subject to wear from environmental conditions and structural stress from loading, unloading and daily silo operations during normal usage. This stress can cause cracking and deterioration of silo foundations, walls and linings, roofs, discharge cones and floors. Many other issues can only be identified through a more in-depth inspection process. Many insurance underwriters are starting to require periodic
silo inspections
.
Keep your
concrete stave silo
safe and operational by regularly examining for these signs of damage.