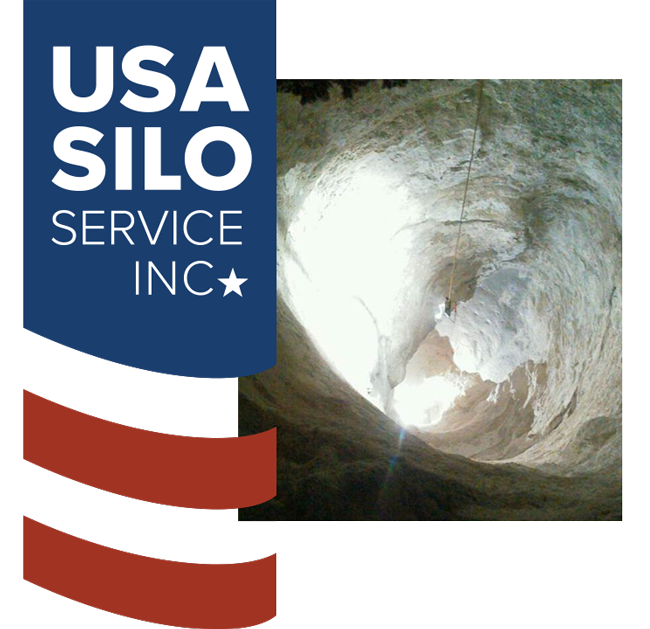 USA Silo Services, Inc. - A Silo Cleaning Company
A Division of the Marietta Group.
In 2017, USA Silo Service, Inc. joined The Marietta Group to provide customers with full-service silo and bin design, construction, inspection, repair, cleaning, and maintenance services under one roof.
For almost three decades, USA Silo Service has been a solid industrial silo cleaning/bulk storage clean-out company in the United States. Throughout the industries we serve, our company is a valued resource.
Our services include:
Our clients know that we will strive to deliver quality silo and bin cleaning service, economical pricing, and quick mobilization. USA Silo Service delivers results that meet your specific expectations without cutting corners. It is this approach that has earned us a positive reputation. We work hard to maintain a reputation of respect within the Silo Cleaning and Bin Cleaning Industries.
We use a variety of cleaning techniques to ensure quality results. We provide cleaning services for storage silos and bins in a variety of industries.
salt silo cleaning
borax silo cleaning
bulk storage cleanout
carbon black silo cleaning
clay silo cleaning
clinker coal silo cleaning
foundry sand silo cleaning
flour silo cleaning
grain products silo cleaning
palletized fly ash silo cleaning
soda ash silo cleaning
Our silo cleaning methods have been carefully honed over nearly three decades in the industry. We provide the fastest and most efficient technology available to ensure you receive the greatest return on your investment.
We can do in three days what our competitors do in five, saving you thousands of dollars. Our enhanced compressed air system with proprietary cleaning head delivers twice as much material removal capability when compared to conventional methods.
Thorough, efficient cleaning helps you get back to optimum production and storage capacity faster.
LEARN MORE ABOUT SILO CLEANING

USA Silos specializes in silo cleaning with their proprietary cleaning equipment, The Boss. The Boss silo cleaning machine, has been proven to move more material than any other method and provides less down time for your silo.