Wood Chip Concrete Silo Wall Repair - Louisiana
Market: Manufacturing
Material Stored: Wood (dust, chipped & shredded)
Silo Size: 50' diameter by 100' tall
Issue: Grain Silo Design Used Inappropriately in an Industrial Application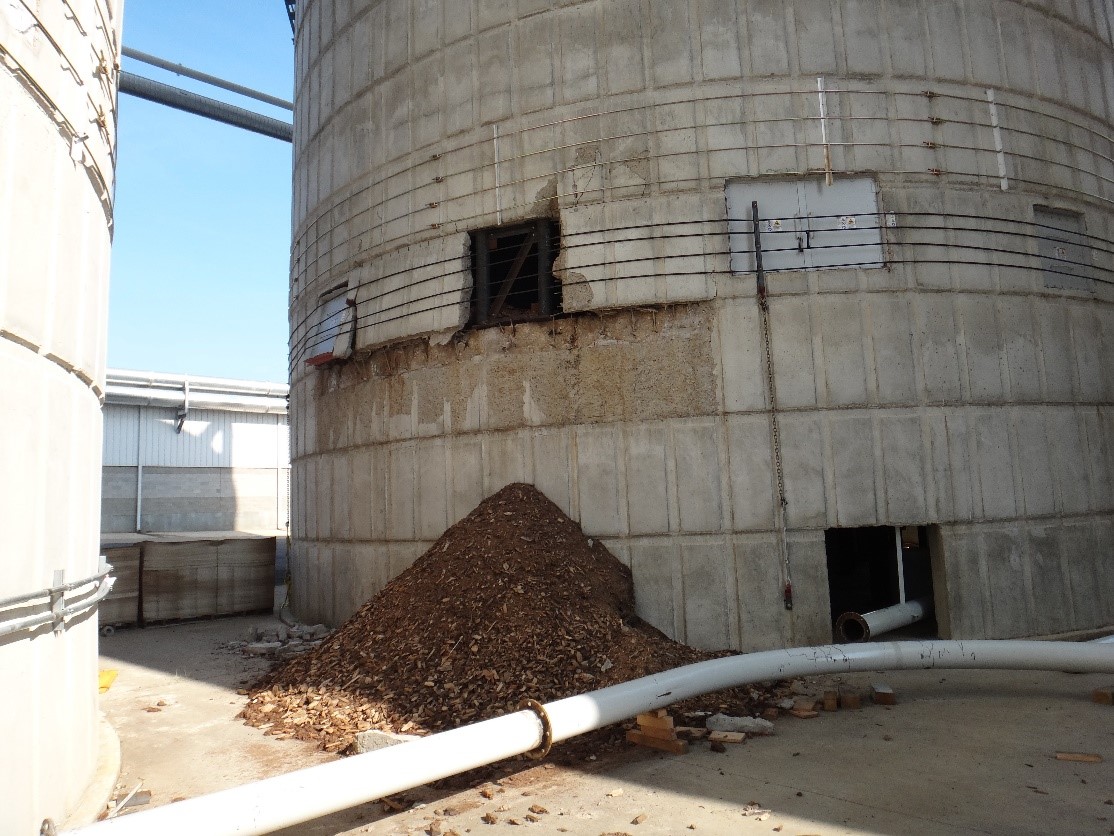 As shown in the picture above, steel galvanized hoops were installed around the silo weak zone to try to prevent failure and keep the wall intact. The inevitable failure was due mainly to the initial, light weight design of the silo.
The silo lower walls were constructed half as thick as new industrial silos and only had a single layer of steel reinforcement. The lack of reinforcement around the wall openings and inappropriate design details attaching the material storage floor to the silo's wall meant the silo was unable to handle the amount of internal pressure.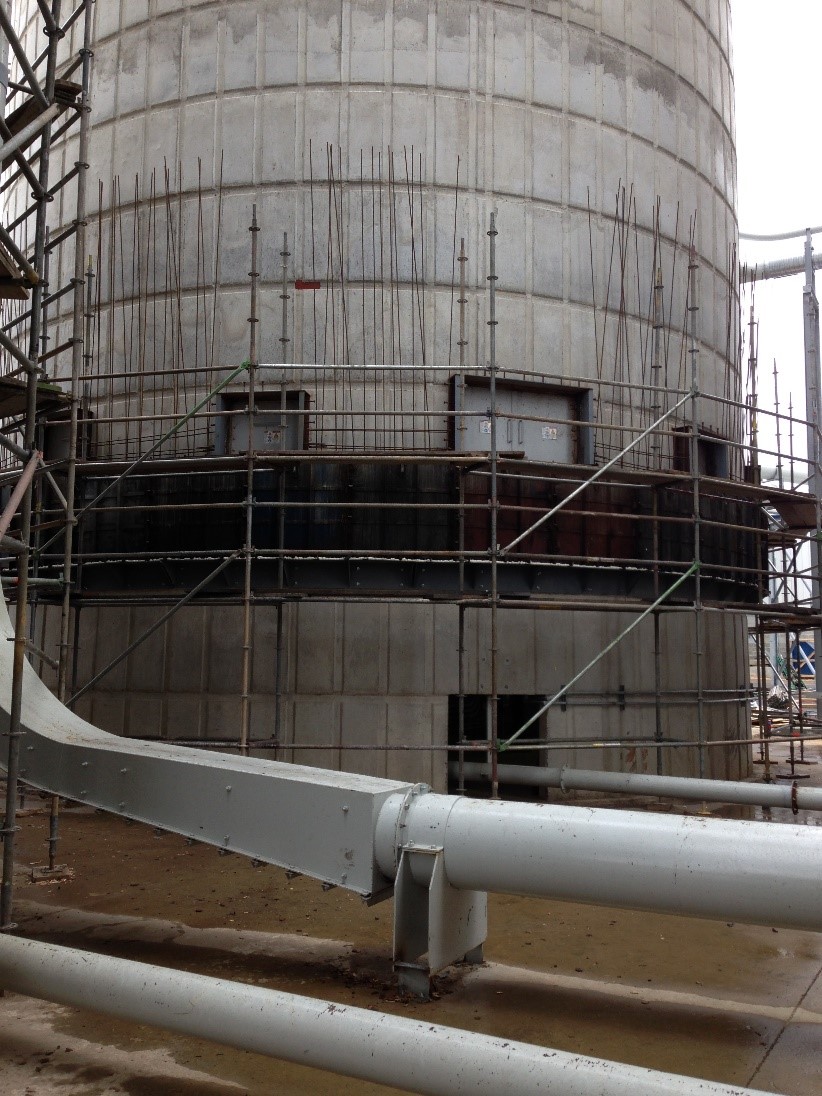 To add structural integrity to the existing silo at the point of failure, a collar wall was added. Scaffolding was erected around the full circumference of the silo for repair construction. A specially manufactured angle steel was fabricated to act as the foundation to pour the concrete collar wall around the existing silo. All penetrations pictured had fabricated steel extensions welded to the existing steel to protrude out to the new silo wall thickness. Dowels were anchored into the existing wall and additional rebar placed prior to pouring the concrete.