New Fly Ash Concrete Silo Construction - Tennessee
Market: Energy
Material Stored: Fly Ash
Silo Size: 32' diameter by 107' tall, Quantity (2)
Issue: Wet material storage to dry storage.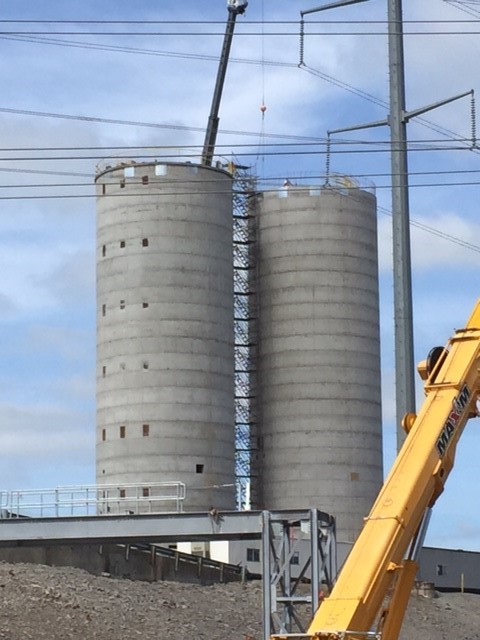 The silos above show a temporary stair tower utilized by employees to access the Jump-O-Form work deck inside the silo during wall construction. These two state-of-the-art silos are comprised of hundreds of thousands of pounds of concrete and structural steel. Each is constructed with supported cones for increased safety and drive-through doors for loading semis with the fly ash material.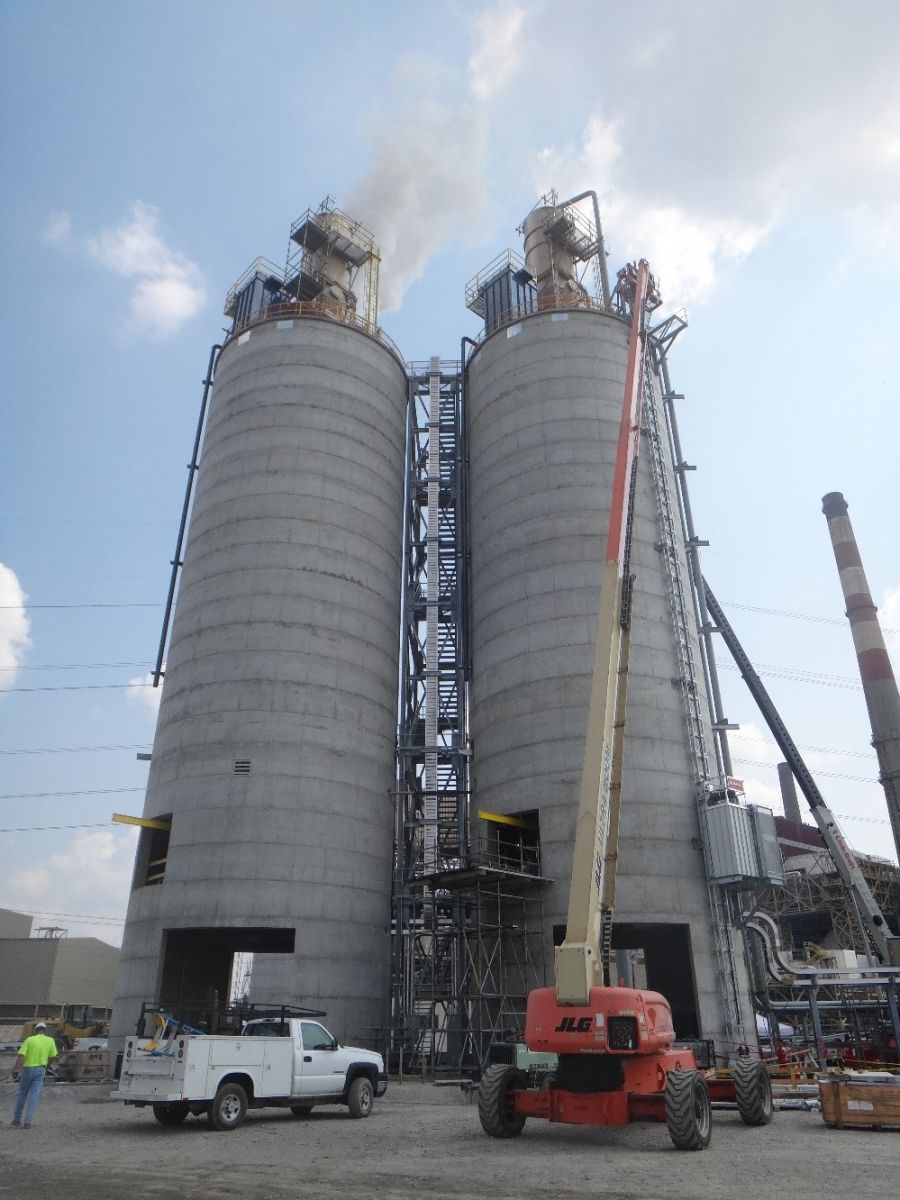 The permanent stair tower has been erected in between the silos for access to either, equipment has been placed on the roof and the external electrical and piping systems traverse up the silo walls.