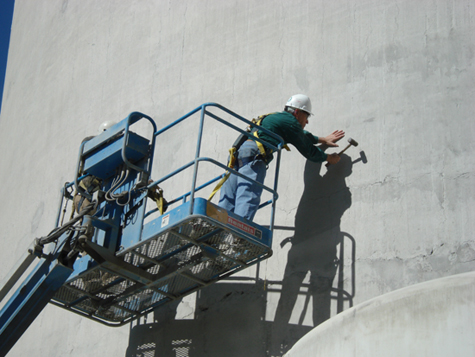 Marietta Silos Inspection Services recommends regular inspection of concrete structures to ensure their continued safety.
Marietta Silos recommends that all concrete storage silos be inspected every two to five years depending on their condition and the amount of usage. If the silos are subject to extreme usage, an annual inspection may be appropriate.
Following the silo inspection, a report will be issued documenting the inspector's findings and listing any repair recommendations. If repairs are necessary, Marietta Group can provide a proposal to complete these repairs through Marietta Silos or Marietta Inspection Services as appropriate.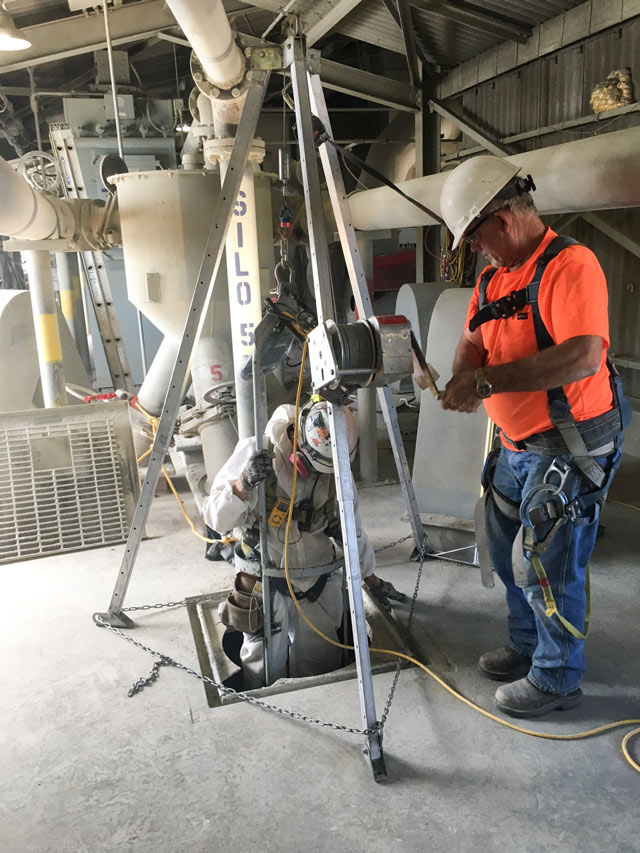 Basic - Level 1 Inspection
Under Level 1, inspector will complete a thorough, basic inspection. We will:
Observe the walls, foundation and roof from the ground or other locations as available
If possible, observe the silo discharge area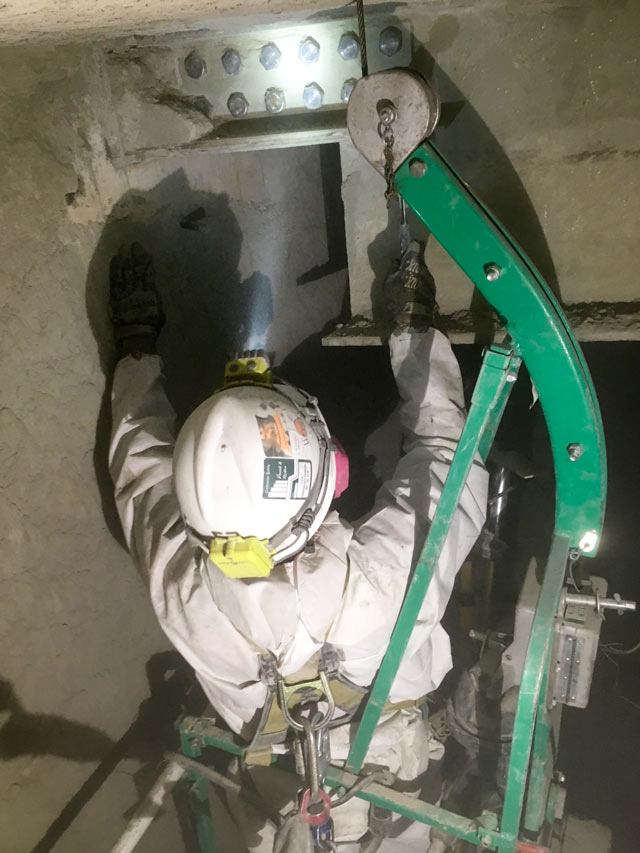 Augmented - Level 2 Inspection
Level 2 inspection is a more thorough examination by a crew that includes all items listed in the Level 1 inspection as well as:
Sounding of the concrete for delamination
Non-destructive thickness testing of the exposed silo cone area
If possible, inspection of the silo interior through roof and wall openings
An interior inspection accomplished through vessel entry, as needed
And if necessary, a silo design engineer can review the inspection findings
Comprehensive - Level 3 Inspection
Inspection Level 3 will include Level 1 and Level 2 procedures along with:
Exterior rigging to allow the inspector to observe the walls
This level of inspection includes the services of a senior silo design engineer to observe the silo and make recommendations
Regardless of the silo inspection level chosen, every effort will be made to determine the condition of the silo or concrete structure, identify problem areas, list any recommendations and, if needed, provide a proposal to restore the structure to full serviceability.