Slip Form, Concrete Silos Inspection
Market: Manufacturing
Material Stored: Raw materials in granular and powder form
Silo Size: (4) 17' x 75'; (4) 20' x 75'
Issue: Exterior wall, spalling concrete exposing reinforcing steel.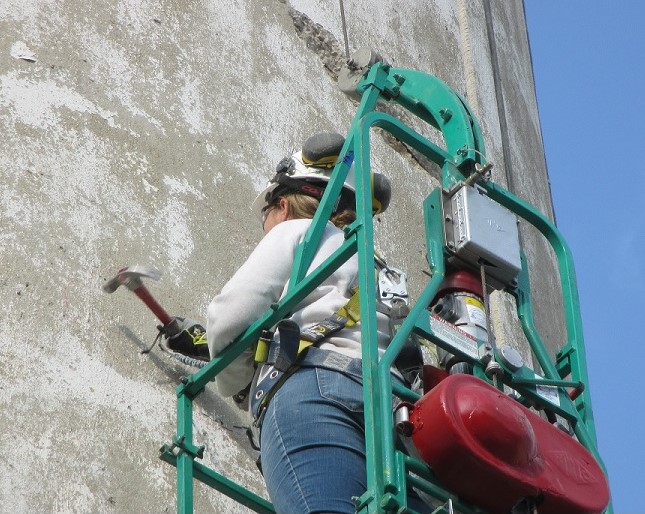 Pictured above is an experienced silo engineer performing an exterior inspection of slip formed, concrete silos. Due to heavy usage, original design and potential construction issues the silos under inspection have significant spalling on the exterior walls exposing reinforcing steel in numerous locations.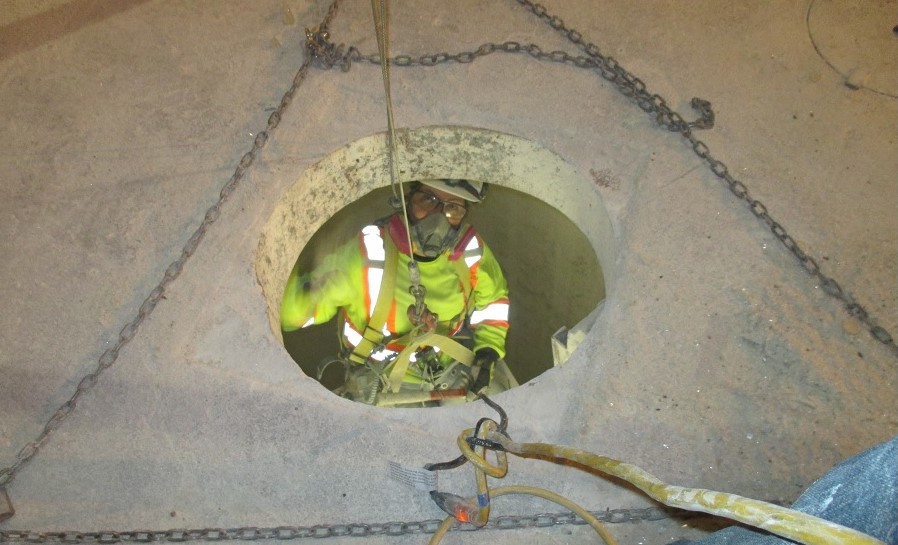 Safety is paramount, particularly during confined space entry. All silo entrants are trained on applicable OSHA & MSHA standards prior to arriving on-site. As shown above, the entrant can fit through an entry point on the silo as small as 18" square or 18" diameter. By removing an air duct, a professional can gain entrance to the silo interior and diagnose existing conditions.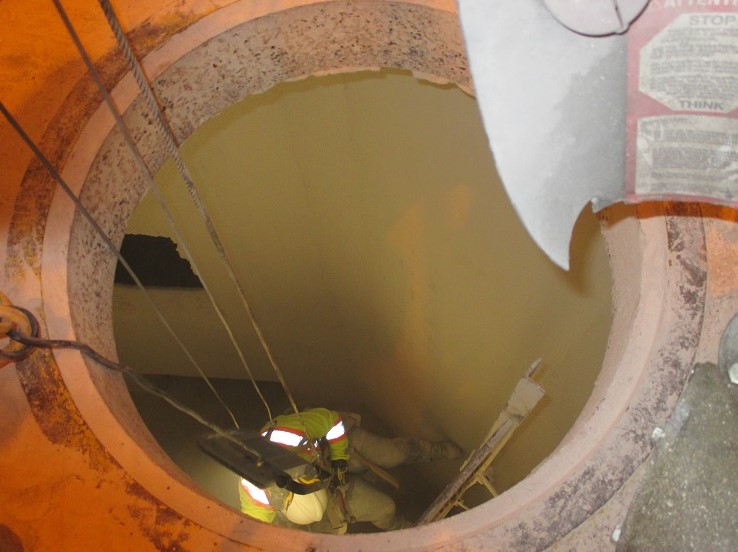 Once inside, the engineer can ascertain many things about the silo. Using various industry specific methods for the inspection, a detailed report is completed with all the inspection findings. After the report is completed, all issues discovered are then prioritized and the customer is provided a proposal to repair the operational or safety deficiencies discovered.
To maintain operational safety and silo efficiency, it is imperative to establish a routine silo inspection schedule.