Steel Hopper Liner Silo Repair - North Carolina
Market: Education
Material Stored: Coal
Silo Size: 60' diameter x 140' tall
Issue: Hopper liner peeling off.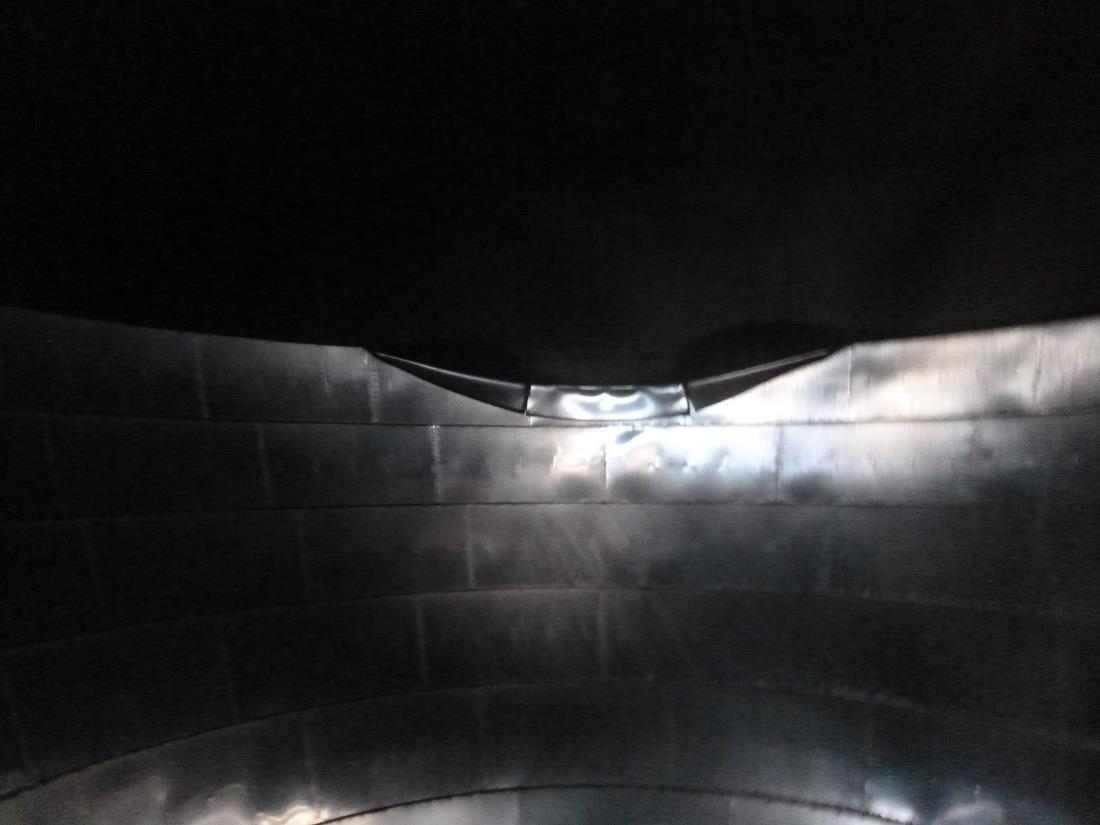 Pictured above is a stainless-steel liner inside a silo cone. The stainless-steel sheets are fixed to a supportive steel structure, then lean fill concrete is poured behind for additional support. In this instance, the stored material got behind the sheets and led to separation of the sheet from the lean fill in the silo cone. This was found during a preventive maintenance inspection. The situation could have been much costlier as additional sheets would have delaminated over time and could potentially have been pushed through the feeder system causing significant cost and downtime. Early detection helped minimize costs and downtime.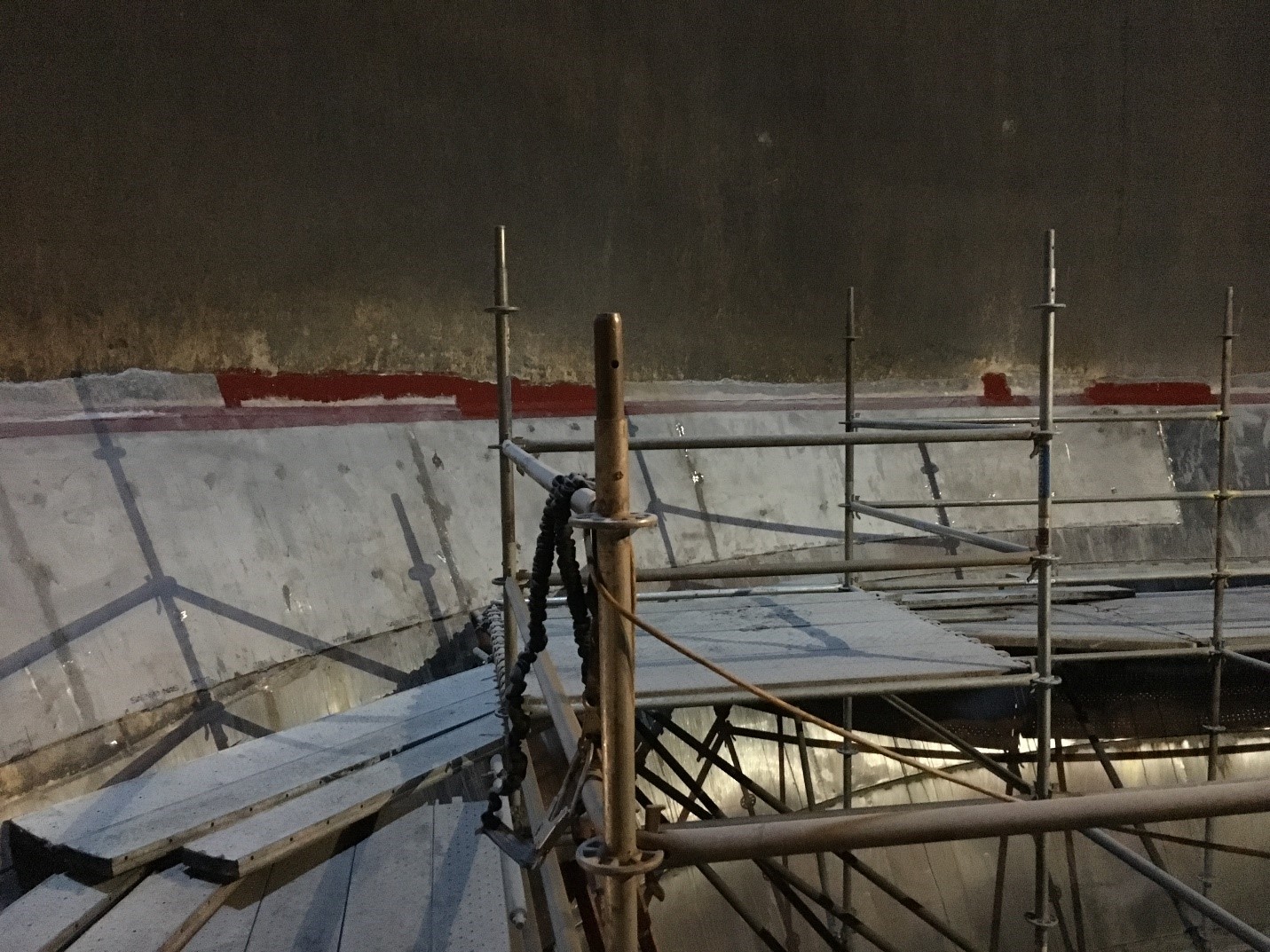 To repair this situation, a silo cone specific scaffold was erected from the cone bottom to the required working level. Once a safe work deck was in place, the 'pealed' sheets were cut out in alignment with the steel support structure poured in the lean fill wall. The sheets were welded to the structural steel and at the stainless-steel seams. In order to hold the sheets in place for welding and additional rigidity, anchor bolts were used to fasten the stainless steel. The head of the bolt was ground down and then puddle welded for a smooth surface. The red color at the leading edge is a three-stage epoxy that was put on all around the circumference of the silo. This was added for additional assurances that the stainless-steel sheets would not peel away from the cone in the future.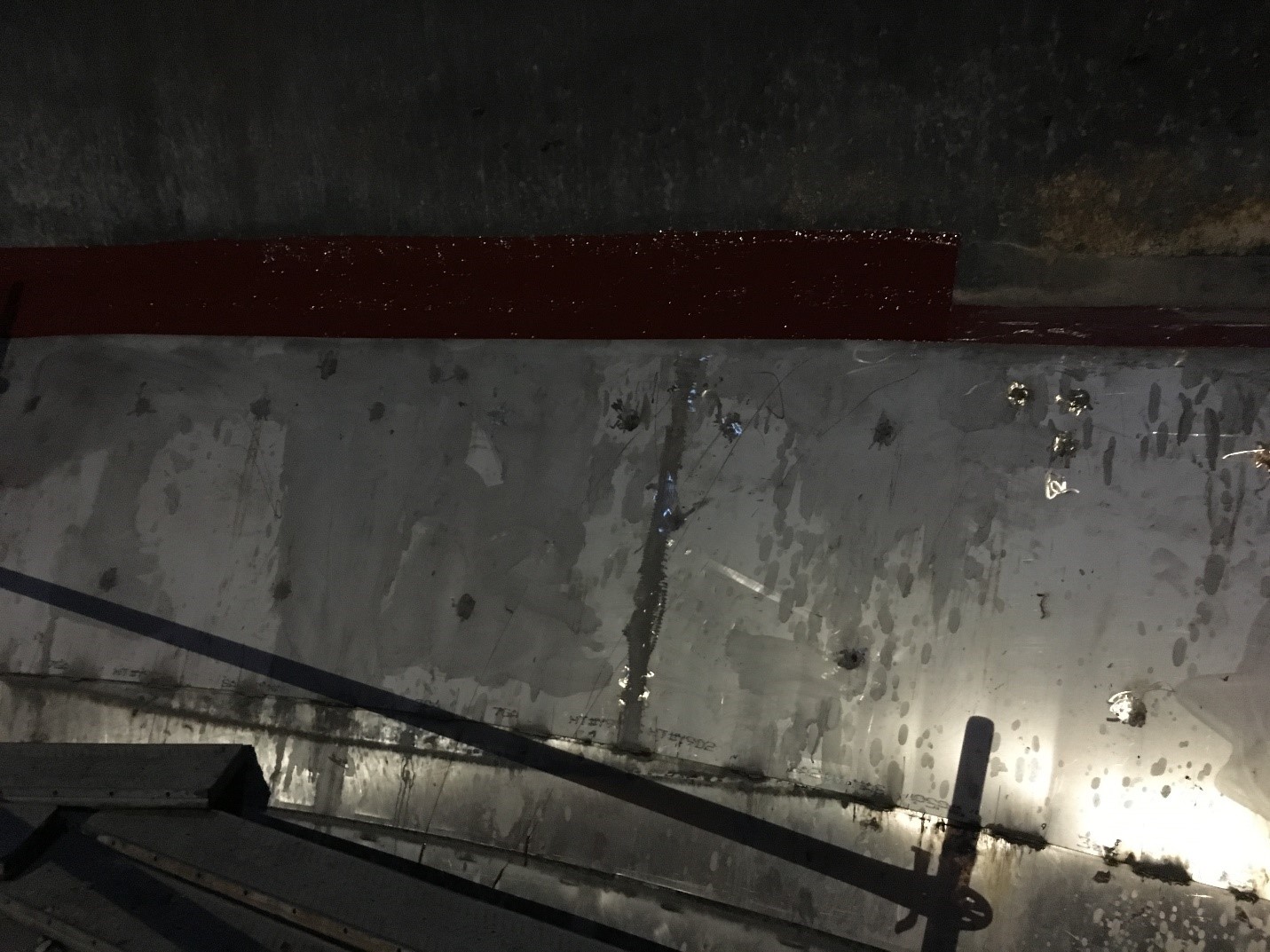 Above is a closer look of the repaired stainless liner sheets from a different angle, with the epoxy leading edge. This repair was the direct result of regular inspections. If this situation was not detected early it could have been devastating to operations. Regularly scheduled inspections by a professional silo engineer is the best insurance for the safe, efficient operation of a bulk material handling system.