Sawdust Silo Repair Following Silo Explosion - Kentucky
Market: Manufacturing
Material Stored: Sawdust
Silo Size: 26' diameter by 80' tall
Issue: Silo explosion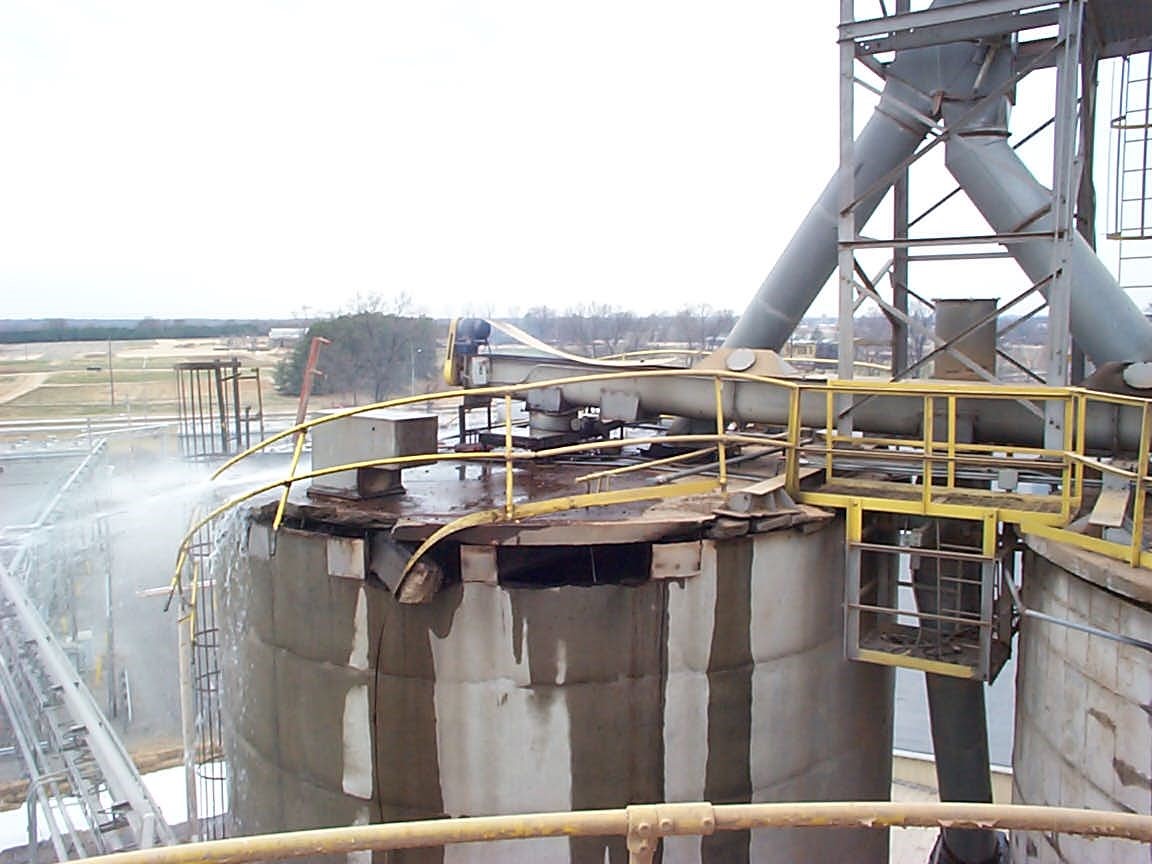 Pictured above is a poured in place concrete silo that is used for storage of sawdust. Marietta Silos was called in after the silo exploded after contents or dusts created inside the silo were ignited.
Pictured above, the silo is still being soaked to cool down the material inside. The explosion physically blew the roof up, blew out some concrete around the top and detached a large section of the rook handrail.
Marietta Silos fixed this silo by removing the roof, repairing the damaged walls and then constructing a new roof slab. Explosions do not happen often. However, customers need to be aware of potential hazards and preventive measures of such incidents for their silo storage material type.