New Construction of 2 Fly Ash Concrete Silos - West Virginia
Market: Power
Material Stored: Fly Ash
Silo Size: 40' diameter by 113' tall (Quantity 2)
Issue: Required two new fly ash silos for bulk storage.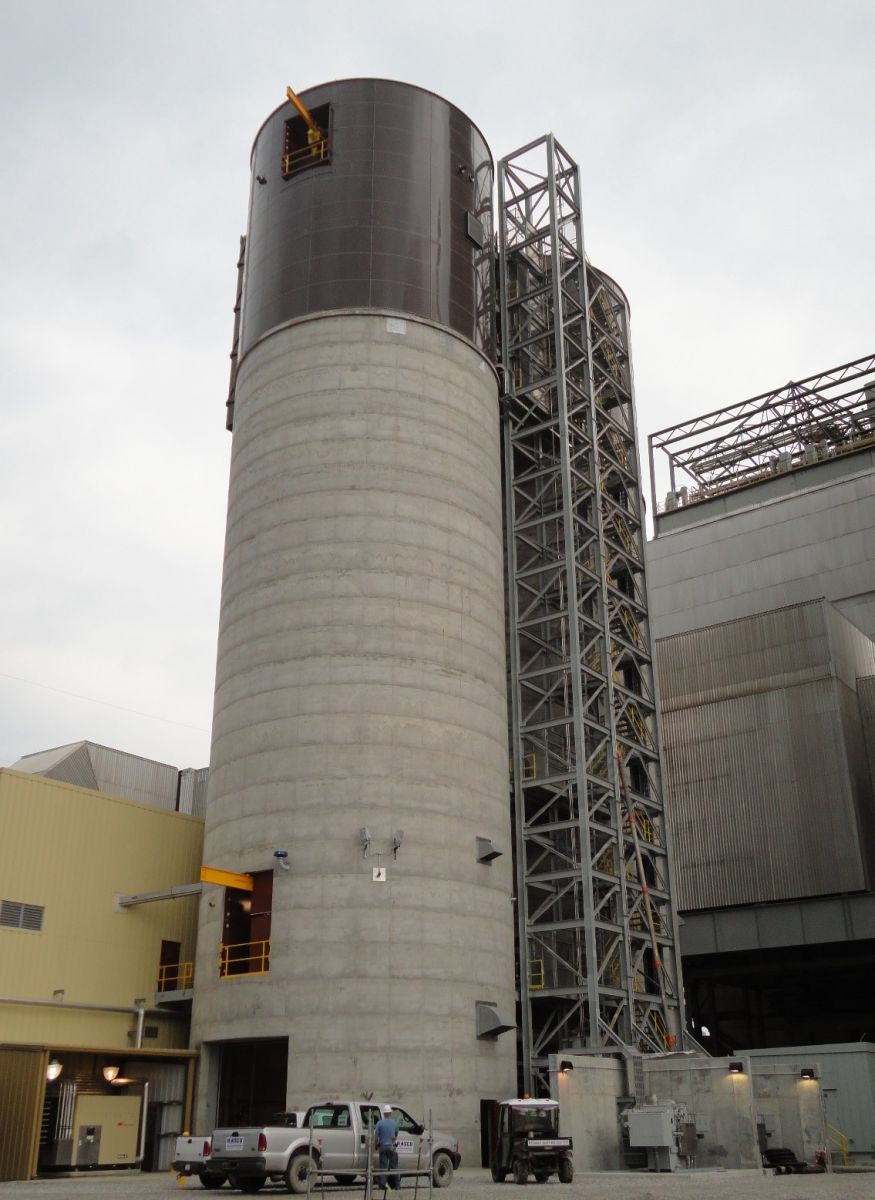 Pictured above are two structurally complete silos. The silos have a shared stair tower between them for secondary access to the roof and equipment floor in the silos. The brown colored steel head house is used to enclose the equipment on the roof. While this equipment storage is very nice, it is also very expensive and creates significant additional weight to the top of the silo structure that must be considered during the silo design. There are other adequate and more economical ways to enclose the rooftop equipment.
Initial design is critical in construction of a new silo for bulk material storage. From the foundation, up, it is imperative that a silo specific engineering group is involved to take into account all the factors associated with implementing a structurally sound, efficient bulk storage system into the process.