Construction of Two New Fly Ash Concrete Silos - Tennessee
Market: Power
Material Stored: Fly Ash
Silo Size: 45' diameter by 141' tall (Quantity 2)
Issue: Two new fly ash silos needed for bulk storage.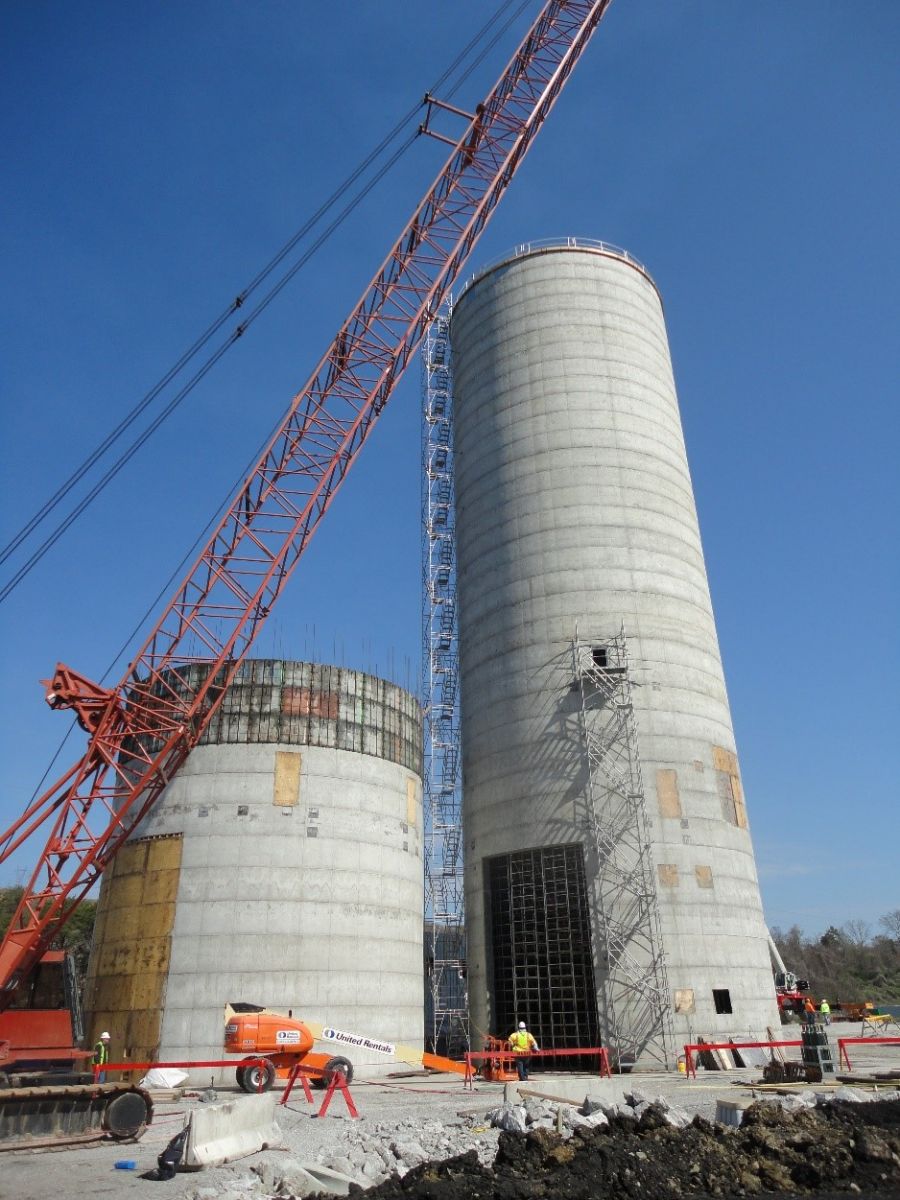 The picture above shows two fly ash storage silos during the construction process with the shoring to pour the bin floor through the large truck door penetration and the temporary stair tower for employee access to the work deck. The silo to the right has the walls completed while walls are still being poured for the silo to the left; the block-outs are still in place and the concrete forms are three high at the top of this silo.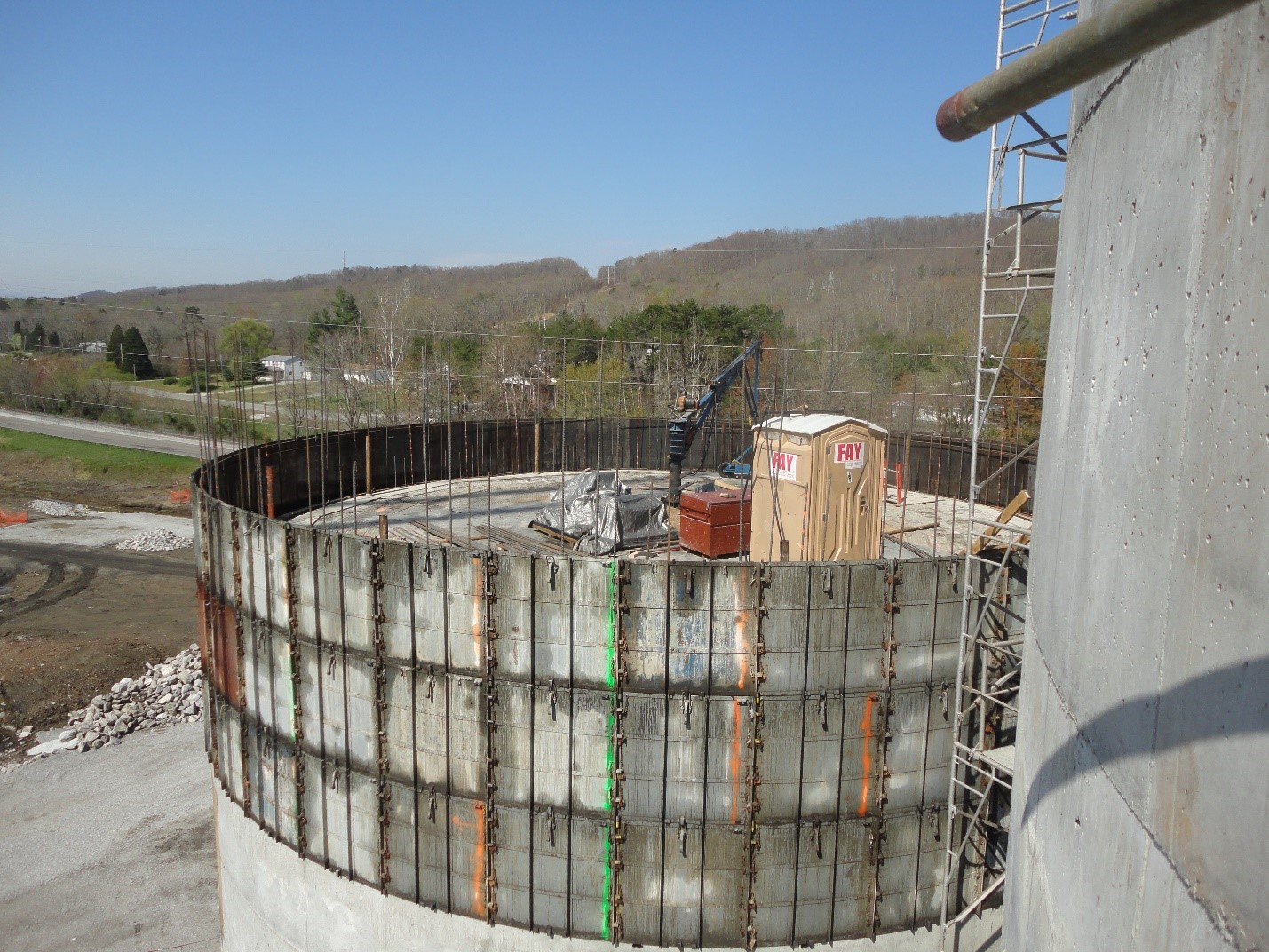 Individually the concrete forms are 4'x4' and connected together to form three rows around the silo for a total form height of 12'. Once the top form is poured and reinforcing steel is placed, the bottom 4' form is detached and jumped to the top of the forms. This is known as 'jumping a concrete silo.'
Also pictured is the continuous work deck inside the silo walls where employees tie vertical / horizontal reinforcing steel, place block-outs and penetrations and set the forms when jumping to the next level. This work deck is completely self-supported by nine masts that go down to the foundation, so none of the load is suspended. It moves vertically by hydraulics and utilizes a dual pin locking system in each pole to ensure safe operation and stability. Because this is a continuous work deck surrounded by the top form, it is exempt for the OSHA standard for fall protection.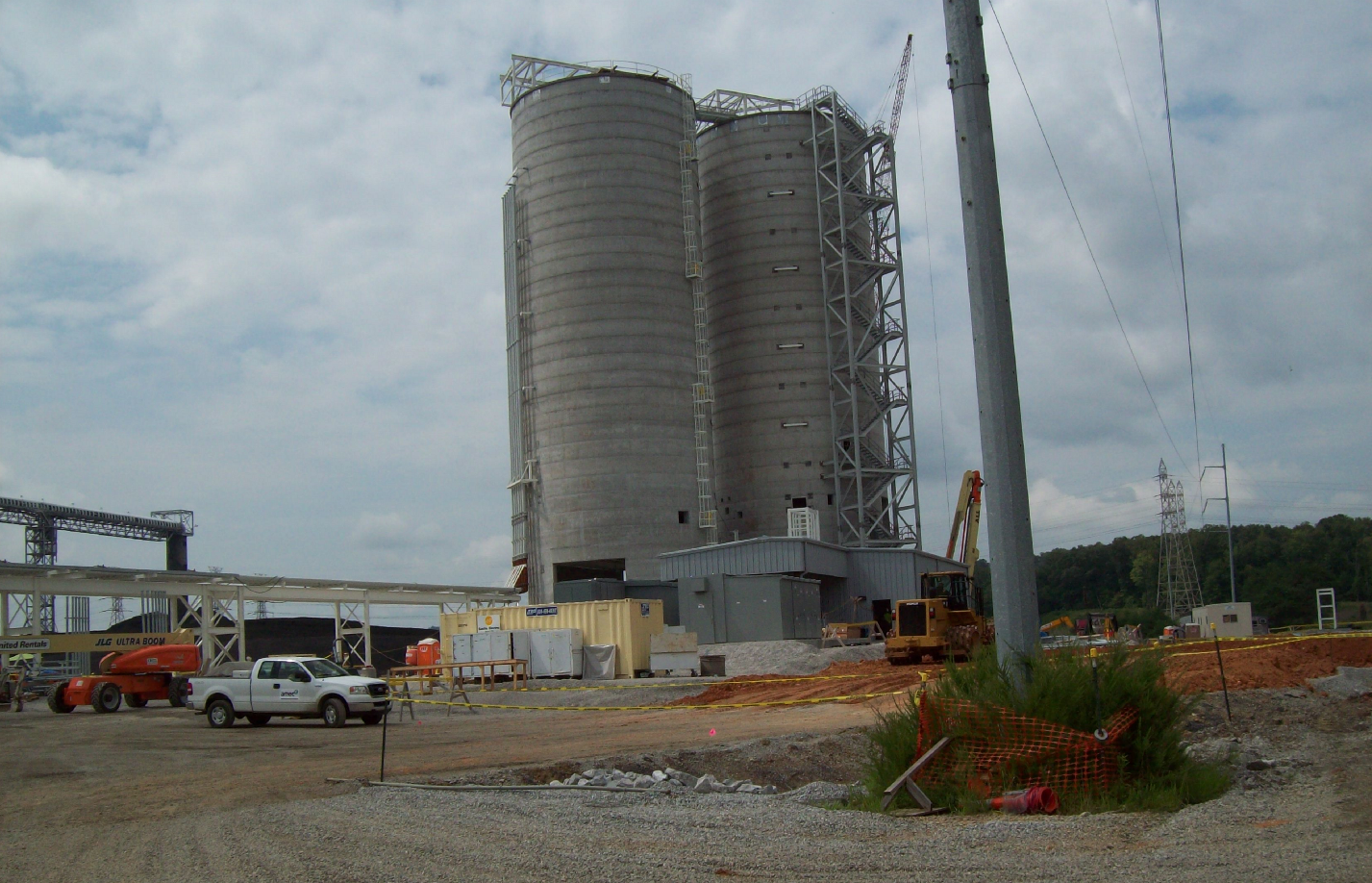 Pictured above are the structurally complete silos. The silo to the right has a permanent stair tower that provides roof access to the left silo via walkway. Equipment has not been placed on these silos yet, but they are ready to be put into operation.
Initial design is critical in construction of a new silo for bulk material storage. From the foundation, up, it is imperative that a silo specific engineering group is involved to take into account all the factors associated with implementing a structurally sound, efficient structure.