For Immediate Release, August 4, 2016
Welcome San-Con Industries customers to Marietta.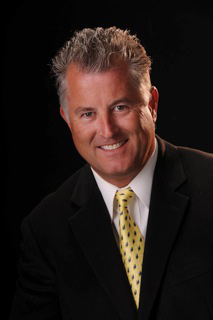 A Message from our CEO
Marietta Silos, part of The Marietta Group, has announced the completion of an agreement to acquire the assets of San-Con Industries, Inc., Upper Sandusky, Ohio.
The announcement was made by Marietta Silos CEO Dennis Blauser in conjunction with the company's 100th Year Anniversary Celebration in Marietta.
Founded in 1995, San-Con Industries, Inc. has serviced grain, agribusiness, food processing, industrial, energy, and mining markets with design, construction, inspection, modification and consultative services associated with bulk storage silos and allied applications.
According to Blauser, the acquisition of San-Con increases the capabilities of Marietta Silos as the company expands into new markets throughout the USA. "The San-Con company has remained a force in silo construction and service by largely serving markets parallel to those we have known throughout our 100 year history," said Blauser. "San-Con has built a reputation as an excellent provider of silo construction, repair and inspection work. Their staff is very professional and highly qualified. Their equipment is state-of-the-art, and their resources will make an ideal complement to those of Marietta Silos."
About Marietta Silos and The Marietta Group
Headquartered in Marietta, Ohio, The Marietta Group houses Marietta Silos and Marietta Inspection Services. Together they perform construction, repair and inspection services for concrete silos, and repair and inspection services for industrial concrete structures and more. Since 1916, the Marietta Group has responded to client needs through safe, affordable and innovative business practices. A nationwide leader in concrete construction, inspection and repair, our projects include work for major industrial giants, pre-cast building construction, cast-in-place projects and storage silo construction.
Marietta Silos leads the industry in Concrete Stave, Slipform and Jumpform silo construction. The company also offers an integrated silo inspection program and repair consulting system to keep concrete structures performing at their best.